The day to day operations of the pantry are under the direction of the Pantry Manager.  Our Pantry Managers are Don and Judy Kingan.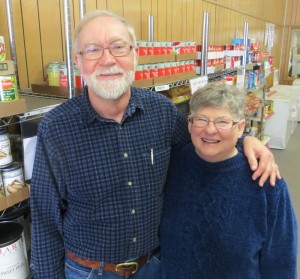 The Pantry Manager is responsible for everything that happens at the pantry related to the process of getting food to clients.
Key positions under the pantry manager are:
Day Supervisors – these individuals are responsible for overseeing the pantry during one of the four days the pantry is open each week. Volunteers that serve as Day Managers are:  Barb Armitage, Nancy Brunner,  Judy Douglas, Chuck and Mary  Fotheringham,  Carol Henry, Abby Honaker,  Steve and Kathy Kramer, Libby and Mike Patterson,  Jan Puterbaugh,  and Matt Stinson.
Warehouse Supervisor – Terra Faulkner is responsible for moving the food as it arrives from the Food Bank into the warehouse and then onto the shelves.  Considering that around 280,000 items a year are given out this is a challenging, never ending job!
Related positions are:
Volunteer Coordinator   Pat Gates, as Volunteer Coordinator, is responsible for recruiting and scheduling the many volunteers needed to run our pantry. She can be contacted through the pantry phone number 330-680-8130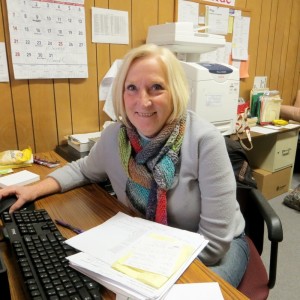 Transportation Supervisor – John Armitage and Herb Spear oversee the process of getting food from the Food Bank in Akron to the pantry. This requires scheduling a truck and rider 1 to 2 times a week.
Data entry supervisor – Carol Henry works with data entry people that each day enter the data from the previous day into the Client software program.
Food Ordering Supervisor – Leigh Mainwaring has the job of watching the menu from the Akron-Canton Regional Food Bank and deciding what to order.  Keeping food on hand for around 100 clients a day is no small task!