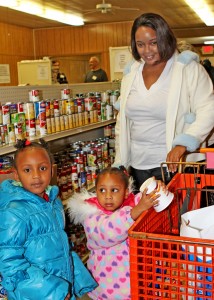 Clients can come every two weeks to receive food. Stated another way, if you receive food anytime this week, you can't receive food next week but can come anytime the following week.
REQUIREMENTS TO RECEIVE FOOD:
Must live in 44601 ZIP code and Stark County
Must meet Federal and State Food income guidelines. Income guidelines are based on the Federal and State Funded Food Programs Eligibility to Take Food Home – known as USDA/TEFAP form. Income guidelines are based on family size.
FIRST VISIT  At your first visit you need to bring the following:
Photo ID and Proof of Residency
You will register by household giving your name, birthdate, and race
and the names, race, and birthdates of all others in your household.
The USDA prohibits this institution from discriminating on the bases of race, color, national origin, sex, age or disability. To file a complaint of discrimination, write to USDA, Director of Civil Rights, Room 326-W,
Whitten Building, 1400 Independence Ave. SW Washington DC 20250-9410 or call 202-720-5964.  USDA is an equal opportunity employer.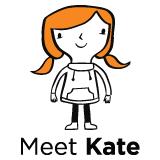 Kate is one of 95,000 kids who struggle with hunger in our area. Set an extra plate at your table for Kate and leave it empty. Let the plate be a reminder that too many individuals in our community do not have enough to eat each day.