The Alliance Community Pantry has their own 4000 sq. ft. building that serves the following functions: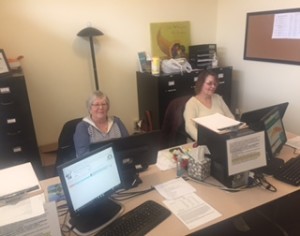 Screening clients: Clients enter a screening room where their visit is entered into a Food Bank software program called "Pantry Trak".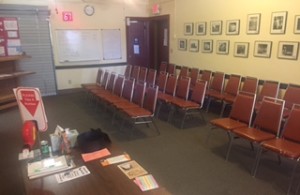 Client waiting room: Clients wait in this room before entering the shopping area.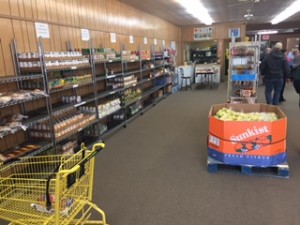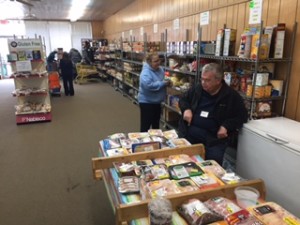 Food distribution area: This the area where the available food items are displayed. Clients are accompanied by a "shopper" volunteer who informs them of the choices available. The number of items a client can take is determined by family size. We are a "choice" pantry which means that clients chose which items they want.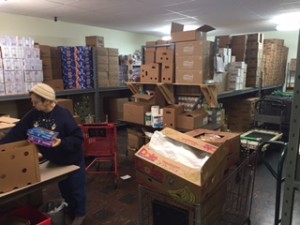 Warehouse: Our warehouse area is a busy, crowded area. Food is sorted, repackaged as needed, and then sent to the serving area.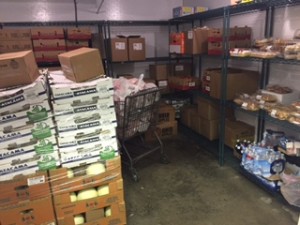 Refrigeration room: We have a large refrigeration room that is needed to safely store the many food items we get that require temperature control.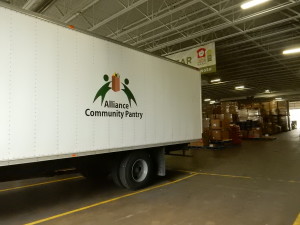 Our Pantry Truck: The Akron Canton Regional Food Bank supplies the majority of the food we distribute. The pantry has their own truck that makes two trips a week to the Food Bank in Akron. Each trip they bring back around 10,000 to 13,000 pounds. Our truck is shown in this picture waiting the be loaded at the Food Bank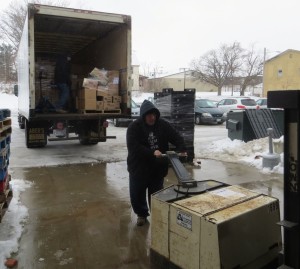 Unloading the truck: A crew is required twice a week to unload the truck with our forklift and move it into the warehouse.
SUMMARY: Our large facility is key to being able to serve our clients. With around 18,000 visits a year and being open four days a week, our facility gets lots of wear and tear. We're fortunate to have many groups that visit the pantry throughout the year to clean and improve our facility.